Countryside Kennels
---
Our Featured Pet...
Here's Daquiri! She is a sweet little girl with a wonderful personality. She is about 10 months old and could fit into a wide variety of homes since she is good with other cats, cat savvy dogs and gentle enough for children. She has been with us for a few months now, and she deserves to be in a home to call her own real soon! Daquiri is beautiful, young, playful and friendly- what more could someone ask for?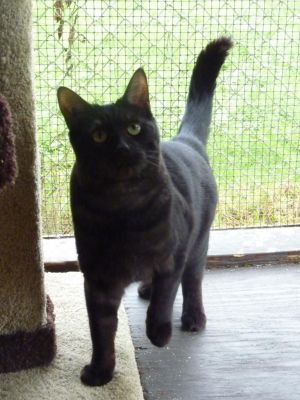 News
Who We Are
Adopting a friend
Most of our animals are unclaimed strays. We don't have a lot of history on most, but they have all been vaccinated and spayed/neutered where necessary. All animals have been microchipped or tattooed before adoption.
Come Visit Us!
We are located in the Northeast corner of Port Coquitlam. Call ahead to let us know which animals you are coming to see!
---
Countryside Kennels
558 Prairie Avenue
Port Coquitlam, BC V3E 1A1
Phone: 604-945-0125

Email: c.isherwood@telus.net
Click here for a list of pets at this shelter

---

[Home] [Information] [Shelters] [Search]