MCR adoption fees are:

* $200 - Kittens (altered; spayed or neutered. $150 if too young to spay/neuter with a prepaid s/n contract)

* $175 - Adults (1 - 9 years)

* $150 - Seniors (10 years and older)

* $150 - Special Needs Cats (any age)

* $150 - Purebred Maine Coon Senior (11 years and older)

* $250 - Purebred Maine Coon Adult (7 - 10 years)

* $200 - Purebred Maine Coon Adult without papers (7 - 10 years)

* $300 - Purebred Maine Coon Young Adult (1 - 6 years)

* $250 - Purebred Maine Coon Young Adult without papers (1 - 6 years)

* $350 - Purebred Maine Coon Kitten

* $125 – NON Maine Coon (any age)

Please contact us if you have any questions. We can arrange transport within a reasonable distance for an additional fee.

\

\Maine Coon Rescue (MCR)
P. O. Box 504
Lerona, WV 25971

Email: rescue@mainecoonrescue.net
Director of Petfinder- Kelley Rice
AZ Petfinder Site Manager - Kelley Rice
For Inquiries about our Cats; please click on their individual listings for contact info, or email us at: rescue@mainecoonrescue.net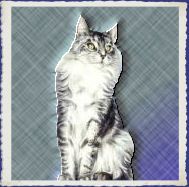 We do not currently have any Maine Coon Rescue foster cats available in Arizona and Nevada. Please check the surrounding states. Thank you

If you are interested in volunteering to foster a Maine Coon/Maine Coon Mix in need, please click here.
PetMeds supports rescue. WE LOVE Pet Meds!
Maine Coon Rescue is a nationwide 501c3 Non-Profit organization dedicated to rescuing Maine Coon and Maine Coon Mix cats. We are a network of volunteers who share one love-our beloved Maine Coons. We assist in assuring that these cats are placed in carefully screened forever-homes where they will spend the rest of their lives being spoiled as they deserve.
The entire funding of our rescue efforts comes from the generosity of cat lovers, through donations, adoption fees and various fundraising activities. This money is used with great care so that every dollar helps as many needy Maine Coon and Maine Coon Mix cats and kittens as possible.
Maine Coon Rescue relies on your continued support to locate, rescue, provide veterinary care, transport, foster, and facilitate adoptions for our beloved Maine Coon and Maine Coon Mixes.





Donations may be made to through PayPal or can be mailed to:
Maine Coon Rescue
P. O. Box 504
Lerona, WV 25971
If you see a cat that you are interested in, please use the contact information given in the description or you can submit an Adoption Application
Maine Coon Rescue invites you to join our Yahoo group at: http://groups.yahoo.com/groups/mainecoonrescue
Please visit our website at http://www.mainecoonrescue.net