****PLEASE CROSSPOST! MUST FILL BY FRIDAY AT 3PM EST!

Reply to: KIMSTRANSPORTS@GMAIL.COM IF YOU CAN HELP WITH "

OFFER

" IN THE SUBJECT LINE! THANKS!****



COORDINATOR

:
KIM SANTILLI - KIMSTRANSPORTS@GMAIL.COM - 781-608-6372

*ALL PASSENGERS ARE UTD SHOTS FOR THEIR AGE AND HW NEG, ALL TRAVELING W/ HEALTH CERTIFICATE, COLLAR AND LEASH. ALTERED IF STATED IN DESCRIPTIONS BELOW. OTHERWISE WILL BE ALTERED PRIOR TO ADOPTION BY RECEIVING RESCUES.

**

NO CRATES ARE PROVIDED FOR FRANKIE BUT 3 CARRIERS WILL BE PROVIDED FOR THE CATS.

** SO IF WISH YOU TO CRATE THE DOGS/PUPS YOU MUST SUPPLY YOUR OWN! WEIGHTS ARE BELOW UNDER PASSENGER DESCRIPTIONS!



COORDINATOR:


KIM SANTILLI - KIMSTRANSPORTS@GMAIL.COM - 781-608-6372



ALL COMING FROM:


WASHINGTON INDIANA SHELTER
CONTACT: BARB DUTTON
barbdutton73@gmail.com
CELL: 812-890-2604
http://www.petfinder.com/shelters/IN435.html



FRANKIE GOING TO

:
ANIMAL HOUSE
Animal House, Huntley IL
http://www.petfinder.com/shelters/IL192.html
http://www.animalhouseshelter.com
Phone: 847-961-5541
Email: info@animalhouseshelter.com
13005 ERNESTI ROAD
HUNTLEY IL



3 CATS GOING TO

:
FORTUNATE POOCHES
http://www.petfinder.com/shelters/IL272.html
www.fortunatelabrescue.org
"ILenalabrescue" <labs@fortunatelabrescue.org>
"chris krueger" <chriskrueger60@gmail.com>
Ileana 773 318 2239



SATURDAY MAR 10


9:00AM EST - 9:45AM CST (START TIME IS EST, END TIME IS CST) TERRE HAUTE IN TO CHAMPAIGN IL
91 MILES
FILLED THANK YOU JANET!

**

REMAINDER OF LEGS ARE ALL CST

**

10:00am - 11:30am CHAMPAIGN IL TO KANKAKEE IL
1H 25 MIN
80 MILES
FILLED THANK YOU RITA!

11:45AM - 1:00PM KANKAKEE IL TO HINSDALE IL
62 MILES
FILLED THANK YOU AMANDA!

1:15PM - 1:45PM HINSDALE TO SCHAUMBURG IL
22 MILES
FILLED THANK YOU FRAN AND BILL!

**

3 CATS GET OFF HERE

**



JUST FRANKIE


2:00PM - 2:30PM SCHAUMBURG IL TO HUNTLEY IL
24 MILES
FILLED THANK YOU ANJA!



OUR PASSENGERS.


FRANKIE - 45-50LBS, APPROX 5-6MONTHS OLD. GOOD WITH OTHER DOGS AND KIDS.



3 CATS:
MAUI
http://www.petfinder.com/petdetail/22157150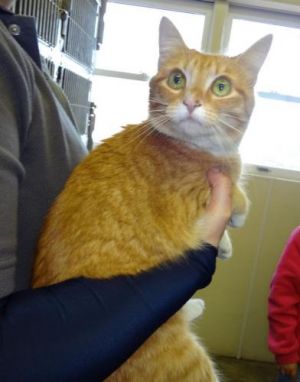 CANDY
http://www.petfinder.com/petdetail/21515311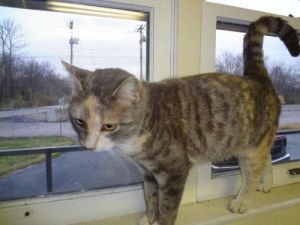 SWOWBALL
http://www.petfinder.com/petdetail/22244905